Welcome in the Farmhouse Radaméz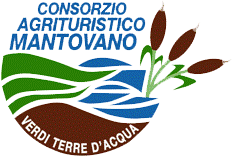 Holiday farm RADAMÉZ (Naïf House)
"The Little Tuscany"
The Farmhouse Radaméz is a charming farmhouse close to Castellaro Lagusello nearby Monzambano located in the beautiful setting of the hills that surround Lake Garda  with its typical climate and vegetation.
On the sunny hills, vineyards, woods and fields, olive and cypress trees stand here and there, in a harmonious, evocative and restful landscape.
The unique farmhouse, restored respecting the traditional techniques, is totally surrounded by woods and vineyards in a very quiet and fairly secluded location.
Castellaro Lagusello, one of the most beautiful ancient village in Italy, is famous  for its romantic lake which reflects the ancient villa Arrighi, full of historical notes.
Monzambano is dominated by the medieval castle and protected from the splendid church, located in a scenic position which faces a stirring view that embraces the valley of the Mincio, and further, the wide panorama of  Mount Baldo and Pre-Alps of Brescia and Verona.
Even the nearby villages of Pille and Olfino boast picturesque spots.